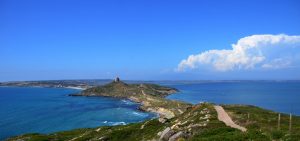 Visita guidata da Cagliari: alla scoperta del SInis
Everyday we work with thousands of organizers very closely and with this email we look forward to build that relation with you too.
Our promotion team with core expertise in Social Media, Content Marketing, Graphics & Sales is excited to help you with the exposure of your event across your target region and potential attendees.
Event Details:
Scopri il Sinis con gli Amici di Sardegna. 19/02/2017
Sun Feb 19 2017 at 07:30 amShare on Facebook | Twitter | Google+
Get your event Highlighted when someone searches for events in your city (or nearby cities) and increase your chances of reaching out to potential attendees.
Simply choose your target city and stay on top across all the channels. Click here to get started.
Here is your personal "one-time-use-only" promotion code SUPER-E91592C that will entitle you 20% off on promotion package. (Valid till next 3 days)
If you have any questions regarding your listing, simply reply back to this email.
Looking forward to an eventful relationship :)
#StayHappening,
Manoj Yadav
Customer Relationship ManagerAll Events in City – http://allevents.in
(100 million+ Events | 10 million+ Organizers | 30,000 cities | 30 million people)
If you don't want to receive future communication from me, please click this link.

Domenica prossima visita a : https://www.amicidisardegna.it/visita-barisardo-teccu-tortoli-26022017/